Whether you require assistance entering the UK, inviting your family to join you, obtaining a permanent residency, or sponsoring foreign workers – our expert immigration solicitors in London have the specialised knowledge and experience to make it happen!
Qazi and Co Solicitors limited is one of London's top immigration law firms. Our solicitors are ultimately here to make sure that you receive the best immigration solicitors in London to defend your interests. They have many years of combined expertise and understanding in immigration law.
For clients in London, the rest of the UK, as well as overseas, our professionals can offer current, practical immigration guidance. Our staff can offer specialized guidance with a track record of success no matter how difficult your circumstances are since we have vast expertise with the most complicated and specialized immigration situations.
We take great satisfaction in our outstanding standards of immigration services, high success rates, and commitment to fairness and transparency in pricing. We are dedicated to provide the greatest customer service and immigration assistance in the UK because we think that our relationship with our customers begins and finishes with them.
Our immigration lawyers are prepared to collaborate with you to minimize the stress associated with any immigration procedure and increase your chances of success.
Our expert advisors are here to assist you and your family with our specialized immigration consultation services whether you have plans to visit, reside, or extend your stay in the UK.
You will be paired with an immigration solicitor as part of one of our customized packages who properly satisfies both your personal and professional requirements. Your private solicitor will assist you in determining your requirements, objectives, and eligibility and will lead and assist you throughout the application process.
Our specialist team of solicitors can provide you with expert legal advice and representations remotely from our offices in London. Using modern technology, we can handle your matter remotely without the need for you to visit our offices. Whilst we are more than happy to welcome clients into our office if this is their preference, we are proud to offer our legal services remotely, in order to reduce the expenses and time incurred by clients.
​Immigration Advice Online
No matter where you are based, in the UK or internationally, we can advise you on UK immigration law, offering support online fast and in friendly manner.
Detailed Immigration Advice and Consultation from just £35.00 (VAT included, If applicable)
You can make an appointment for straightforward immigration counsel and a consultation session if you want extensive immigration guidance on your UK visa and immigration problem. You may schedule an appointment for thorough immigration consultation and assistance for as little as £35.00 to £150.00 (VAT included, if applicable) for up to 30 minutes.
We will inform you of the pertinent immigration rules, processes, requirements, papers, and more during the immigration consultation session. Our immigration lawyers will provide you with advice regarding the likelihood of success in your immigration case and the timeline for a resolution after carefully evaluating your unique circumstances. Your cases advantages and disadvantages will be highlighted for you in order to raise your chances of success, if at all feasible. All of your concerns concerning your immigration situation will be addressed by our knowledgeable team of immigration solicitors.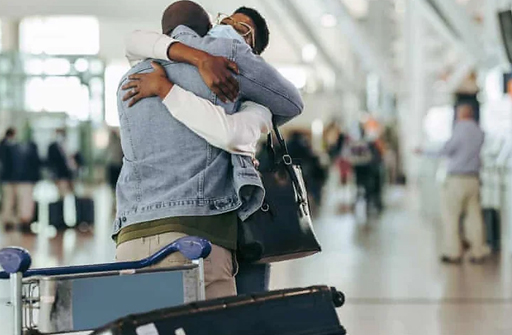 Free UK Visa Refusal Assessment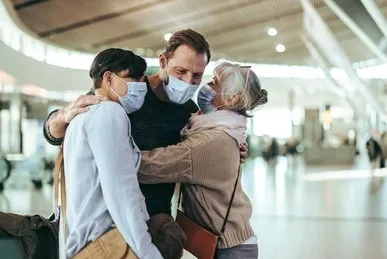 Our knowledgeable team of immigration solicitors can evaluate the Home Offices or UKVIs refusal of your immigration application. When Home Office denies your request for immigration, you will obviously feel that the decision is not in accordance with UK immigration regulations. Our knowledgeable immigration experts will advise you if there are valid grounds for disputing the denial decision after evaluating the UK visa refusal. When it comes to handling your immigration issue, we always operate in your best interest. To schedule an appointment with one of our immigration solicitors, please contact us on 0203 161 5450 or fill out our online appointment form.
Indefinite Leave to Remain and British Citizenship
Our highly regarded team of immigration solicitors can assist you with all phases of your UK visa and immigration applications, from entering the country by requesting UK visa entry clearance to changing your visa category from within the country, renewing or extending your UK visa from within the country, requesting Indefinite Leave to Remain (ILR), and finally obtaining your first British passport by applying for Naturalization as a British Citizen.
Our premier team of immigration lawyers can offer professional immigration advice and legal representations for the following phases of UK immigration applications:
Immigration advice & representations for UK Visa and Immigration applications
Our skilled team of immigration solicitors can comprehensively prepare your UK visa and immigration application and submit it to the Home Office, UKVI, together with all the necessary supporting documentation provided by you and in-depth cover letters.
The following, among others, are some examples of the competent immigration advice and legal representation that our immigration solicitors team can offer:
Our top immigration team of solicitors can follow up with the Home Office, UKVI and make legal arguments to the Home Office, UKVI for a prompt decision to be made on the outstanding immigration application if your immigration application has been pending with the Home Office, UK Visas  Immigration for more than six months. To talk about your immigration issue, please give us a call on 0203 161 5450 or fill out our online form.
Challenging Home Office Refusal Decisions
If you disagree with a decision and there are sufficient reasons to do so under one of the various legal options, you may dispute the decision made by the Home Office, UKVI, the HM Passport Office, or an appeal decision. Immigration, Home Office, and UKVI Denial judgments, usually referred to as refusal letters, can normally be contested through UK Immigration Appeals, Administrative Review (AR), Pre-Action Protocol for Judicial Reviews (PAP for JR), Judicial Reviews (JRs) In the Upper Tribunal (UT), or Judicial Reviews (JRs) In High Court. We have a strong track record of successfully contesting Home Office and UKVI refusal rulings because we are immigration law specialists. The Home Office UKVI rejection rulings can be lawfully challenged by our renowned immigration solicitors using strong legal arguments.
The following are some of the legal services we offer to contest Home Office UKVI denial letters:
Get in touch with our team today to learn more about our services, and to take the first step towards your successful application.