Experiencing problems when it comes to your home and welfare can have a devastating effect on your life and the lives of your family. Well, worry no more! Our specialist housing solicitors can help you. Qazi and Co Solicitors limited has one of the best and most specialised Housing legal teams in London. The department is made up of some of the most experienced and outstanding housing solicitors in their field who undertake cases involving housing, disrepair, unlawful evictions, Possession proceedings, Homelessness challenging the suitability of accommodations, landlord and tenant disputes, and also welfare benefits.
Work performed by our housing solicitors includes, but is not limited to: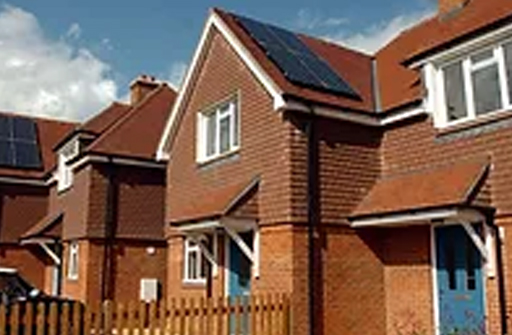 •  Possession actions including antisocial behaviour, rent or mortgage arrears, and succession.
•  Applications for re-entry and evictions.
•  Neglect.
•  Homelessness – contesting local government decisions through review and appeal, and providing homeless assistance.
•  Issues with the appropriateness of temporary housing.
•Forcible evictions.
Housing Disrepair On No Win No Fee Basis
You could have a claim for repairs from your landlord if you are a tenant living in a rental that is in poor condition. You can discover that your home is harmed if your landlord has neglected to make repairs for flaws and defects or has not kept the property in excellent shape. Every landlord is required by law to keep the buildings exterior and interior in a decent state of repair. Health issues, both physical, and emotional, can result from disrepair. If the property is in disrepair and your landlord has not made the necessary repairs, you may choose to see a lawyer. Please be aware that if a client has a claim for housing deterioration, there will be no consultation fee assessed. We have a wealth of expertise representing clients who have been wronged by their landlords, particularly when dealing with private landlords, local governments, and housing associations. We recognize that filing a claim against your landlord may first seem intimidating, but we are here to make sure the procedure is as simple and stress-free as possible. We will walk you through the whole process, giving you the support you need at each stage.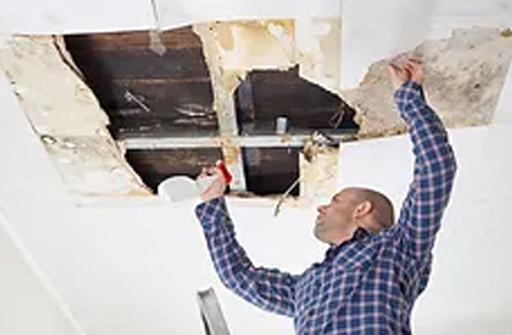 You wont have to pay a charge up front if we help you with your home degradation issue since we work on a no-win, no-fee basis on the housing issue like:
Since we rigorously adhere to a NO WIN NO FEE philosophy, there are no fees associated with filing a claim for home deterioration with us. We wont charge you anything if your claim is unsuccessful. The expense would be subtracted from your settlement if your claim is successful. This sum is limited to 5% of your overall remuneration. We w ll see to it that your landlord makes the necessary repairs and compensates you for any losses you have incurred as a result.
If the condition of your house has prevented you from using all or part of it, you may be eligible for a deduction or rent refund.
To discuss your housing issue, please call us for a free consultation on 0203 161 5450 or fill out our online appointment form.
Families that are evicted from their homes may have negative effects on their health such as depression, deteriorated health, elevated stress levels, etc. At Qazi and Co Solicitors limited, we can negotiate a resolution with your landlord to avoid going to court. In the event that your matter goes to trial, our solicitors can advocate for you in court to protect your rights. In the event that you instruct our firm, our knowledgeable team of solicitors will assist you throughout the legal process. You must get in touch with our office immediately if you have received an eviction notice.
To discuss your eviction situation, please contact our office on 0203 161 5450 or submit our online application.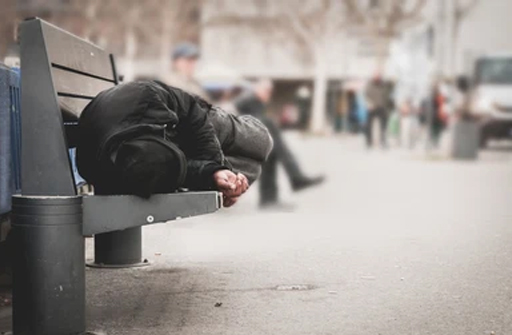 You and your family members may experience volatility and unpredictability due to homelessness, which can have a profound effect on your life. If you anticipate homelessness, we advise you to get in touch with us. We have helped a huge number of individuals with their applications for housing for the homeless. For the majority of our clients who contacted us for housing assistance, we have assisted them in finding suitable accommodation. Before you are about to be evicted from your existing housing, we can start discussions with your local authorities to find acceptable housing for you and your family.
The housing authority is required by law to offer guidance and information on homelessness, its prevention, and the rights of those who are homeless or at risk of becoming homeless, as well as the assistance that is available from the housing authority or other sources and how to get it. Authorities can either offer the service directly or make arrangements for other organizations to do so on their behalf. The service should be created with a specific list of vulnerable groups in mind. If you believe you may soon become homeless, it is critical that you get in touch with us immediately.
To discuss your homelessness matter, please contact our office on 0203 161 5450 or submit our online application.
At Qazi and Co Solicitors limited, our experienced housing solicitors can advise and assist private landlords in understanding legal requirements of letting their properties to tenants and appropriate legal procedures to evict tenants if there is a breach of the terms of the tenancy agreement.
If the tenancy is periodic or if the fixed term has come to an end, landlords can evict quickly, there is no need for a landlord to give a reason to the Court. However, they must show that an assured shorthold tenancy was in place and that the correct notice has been served. A landlord may wish to evict a tenant during a fixed term, but they must have a valid reason to do so. The most common reason is rent arrears, but others may include but not limited to:-
• The tenant frequently pays rent late
• The renter has harmed the properties condition
• The tenant has created annoyance
• The tenant has violated the conditions of the tenancy, such as subletting
• Repossession of the property is underway.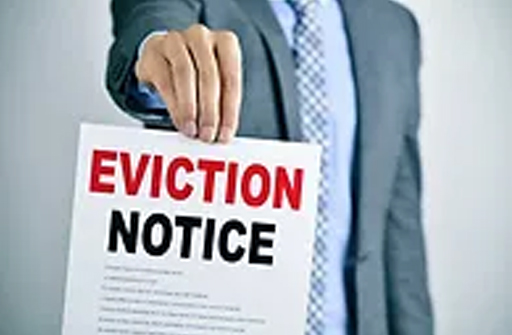 Communication can assist resolve the issue before it is taken any further when tenants default on their rent for reasons that are sometimes beyond their control. Our skilled housing solicitors can confidently start discussions with your tenants to resolve the issue without the need for additional litigation. Landlords are forced to take action when renters are in arrears and fail to communicate properly. A landlord must first inform a tenant in writing of their intention to evict them.
Serving notice in Section 8 proceedings:
When the tenant violates one or more terms of the rental agreement, a Section 8 notice—a notice seeking possession—is given to them. All three rent-related reasons are included in the section 8 notice if a tenant has at least two months worth of arrears at the time the notice is delivered (8, 10 & 11). When the section 8 notice expires, legal action is necessary if the renter has not either paid the arrears and/or vacated the premises.
Court hearing and its significance:
This claim is for possession due to unpaid rent (Section 8), and a judge will preside over the court proceeding. The landlord must appear in person at the hearing or designate a representative to do so on their behalf. At the hearing, the landlord or agent must be well informed about the tenancy and have all necessary documentation at hand, including the leasing/tenancy agreement and a current schedule of arrears.
It is unlikely that a landlord would get a possession order if the tenant pays the arrears before the hearing date. If the claim is upheld, the judge will often issue a 14-day possession order, which gives the tenant 14 days to leave after the hearing. The landlord will be forced to employ a bailiff to carry out the eviction if the tenant refuses to leave. Additionally, a judgment for the unpaid rent may be issued, at which time the landlord is also entitled to interest and legal fees.
Call us on 0203 161 5450 or fill out our online appointment form to talk about your property issue and receive thorough advice.
If the renter brings the arrears down to less than two months. If reasons 10 and 11 are included in the Section 8 notice, the judge may impose a postponed possession order, which would grant the landlord a possession order. The tenant is still allowed to remain as long as they continue to make on-time rent payments each week or month and take care of any arrears by a mutually agreed-upon, acceptable deadline. If the tenant does not follow the order, the landlord may request a bailiff to carry out the warrant of possession
Serving Notice – Section 21 proceedings
When the landlord requests ownership of the property, a section 21 notice is utilized. There is no need for a tenancy agreement violation, and the landlord is not required to provide a justification for seeking to take control of the property.
Some tenants approach their neighbourhood housing office for housing help utilizing a Section 21 Possession Order. In this situation, local authorities often advise renters to stay in the home until a Possession Order has been approved and bailiffs have been assigned to remove the tenant.
Call our office on 0203 161 5450 or fill out our online appointment form for more information.
Eviction – County Court Bailiff
A County Court bailiff must be appointed to carry out the ultimate step, eviction, if a tenant does not move on or before the expiration of the Possession Order, which is typically 2–6 weeks. Only a bailiff appointed by the County Court may execute the eviction.
Private landlords can receive fixed-fee assistance from skilled housing experts. To discuss your eviction situation, please contact us by phone on 0203 161 5450 or by completing our online form.
General Guideline For Housing Matters
We operate on a privately funded basis. Our fees are either hourly-based or fixed-fee-based. View our hourly prices here. Our services include the following, but are not limited to:
Judicial reviews of housing policies

Defending Or Issuing proceedings on harassment/anti-social behaviour
Defending Illegal evictions
Homelessness
Human Rights matters
Squatters rights & adverse possession